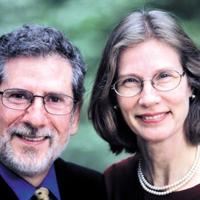 Q: I have prediabetes. I have done everything my doctor told me, but nothing was working very well. I found a suggestion on your website and tried a cinnamon supplement (Cinnulin PF). It really helps! My cravings have gone down significantly, and I've been losing a little weight.
Answer: People with prediabetes have elevated fasting blood sugar that is not quite in the range for a diagnosis of diabetes. Your report does not surprise us, since cinnamon can help with blood sugar control. A controlled trial found that people with prediabetes had lower blood sugar measurements after taking cinnamon for three months (Journal of the Endocrine Society, July 21, 2020).
Readers who would like to learn more about using cinnamon to lower blood sugar, cholesterol and triglycerides may be interested in our book "Spice Up Your Health: How Everyday Herbs & Spices Can Lengthen & Strengthen Your Life." You will find it in the books section of www.PeoplesPharmacy.com. You could also send $20 to Graedons' People's Pharmacy, Dept. SUYH, PO Box 52027, Durham, NC 27717-2027.
Q: I have been using a home remedy for years on minor household cuts that are bleeding. I shake black pepper on the cut until it's covered with the pepper and leave it on until the blood clots.